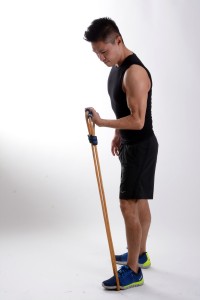 Finding the right physical therapy practice for you can seem daunting if you're tackling it on your own. It can involve making a bunch of phone calls and doing lots of online research to find a practice that's right for you. While many practices may seem appealing online, what's more, important is the way you interact in person. When searching online you'll easily be able to find practices accepting your insurance or specializing in what you need, but will they give you the personalized treatment you require? Luckily, we can offer some tips to help you narrow down your choices when it comes to making an appointment for physical therapy in Farmingdale, NY.
There are many logistical and practical things to consider when choosing a physical therapist. We've gathered a few tips you may want to look over before making your final decision:
Make sure they accept your insurance – One of the first things you should do if you have a health insurance plan is to ensure the practice you're considering accepts it.

Find out what their specialties are – PT's treat a variety of issues, however, different offices may specialize in specific treatments that may benefit you more in the long run.

At Farmingdale Physical Therapy East, our team specializes in services designed to help those suffering form Orthopedic conditions, Neurological conditions, Sports injuries, and Workplace injuries.

Read through the mission statement as well as the policies – You'll want to choose a facility that is committed to making your physical therapy and rehabilitation experience is of the utmost importance.

When you sign up for physical therapy in Farmingdale, NY you're assigned a qualified therapist to work with you every step of the way to not only make sure you recover but make sure you're equipped with prevention tips as well.

Ask your regular doctor for a referral – Often times your regular physician may be partnered with or have a referral list of physical therapists they recommend.

Luckily, if you're considering physical therapy in Farmingdale, NY, there is a practice that offers a direct access PT service. At Farmingdale Physical Therapy East, this service allows you to eliminate the middle man allows you to seek physical therapy treatment without the referral of your doctor.

Evaluate the treatment program – When you begin PT, it's important to take note of what the treatment plan looks like for you. Whether that means active exercises, passive techniques, or even certain modalities incorporated.

When you come in for physical therapy in Farmingdale, NY you'll learn that our healing plan follows a number of steps to ensure you the quickest and safest recovery!
At Farmingdale Physical Therapy East, we understand that finding the perfect practice that fits with your insurance, your specific condition, and your goals is essential to long-term healing. We pride ourselves in developing unique and customized treatment plans for your recovery goals. If you're looking for physical therapy in Farmingdale, NY, look no further!  Contact us today to set up your first appointment!