Winter Related Injuries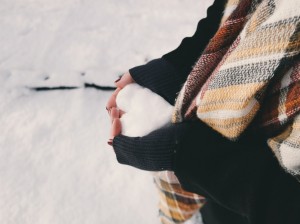 If you have suffered a winter-related injury and are searching for physical therapy near Bethpage, contact Farmingdale Physical Therapy East today.
Winter is upon us, rearing its ugly head in the form of snow piles and endless sheets of ice. Despite this flurry of snow and change in weather, there are those who will not allow this time of year to keep them from living their life and embracing the cold. However, it is imperative that you learn how to appreciate this season properly. if you do not take safety precautions in the winter, you could end up undergoing a rather poor experience. In some cases, individuals may even experience personal injury due to the harsh conditions. If you've experienced a winter-related injury, you should head over to Farmingdale Physical Therapy East and receive high-quality physical therapy near Bethpage! We can provide assistance for several injuries that have developed as a result of seasonal conditions.
Common Winter Injuries- Physical Therapy Near Bethpage
For the most part, typical winter injuries are preventable with the right equipment and clothing. However, there are some winter injuries that may occur even if you are bundled up so tightly that hibernating bears are bound to get jealous!
Shoveling – When shoveling, it is important to assess the depth of the snow. There is a huge difference between snow that has fallen the day before and snow that has fallen a week ago and is now compacted from the rain. If you do not lift properly with your legs, or lift too much snow at once, you are likely going to injure your lower back. Consider lifting, at most, half the length of the shovel. If you inevitably do injure yourself, seek out physical therapy near Bethpage for the development of a treatment plan.

Frostbite – This chilling complication occurs when your skin is exposed to the cold air for a prolonged period. Here are the prototypical stages of frostbite:
Frostnip – Frostnip can typically be treated with some mild effort and a first aid kit. Be on the lookout for signs of redness, irritation, and numbness.

Superficial Frostbite – If your appendages feel unusually warm, this may be a sign of severe skin injury. Blisters are likely to develop after periods of warming up between 24 to 36 hours.

Deep Frostbite – Numbness is to be expected and moving your arms and legs may be difficult, it may feel like you're trying to move through honey.  Huge blisters are common and will show within the next day or two.
Hypothermia – This condition occurs when your body temperature goes lower than 95˚F. Hypothermia sets in when your body cannot produce enough heat after being exposed to cold air or freezing waters. Signs of hypothermia may include the following

Weariness
Disorientation
Shuddering uncontrollably
Heart Problems – If you experience heart-related issues, the winter weather can increase the severity of your complication. The lower the temperature, the harder your heart needs to work which may lead to negative results.
It is important to keep these facts in mind when dealing with the winter, mother nature shows very little mercy. Always remember to bundle up, shovel snow within a few days as opposed to a week, and keep an eye out for the symptoms we discussed. Remember, if you want the best care, head to Farmingdale PTE for physical therapy near Bethpage!
Dressing Warm For The Winter

There's little doubt that winter can be one of the more difficult times of the year. Whether it's snowy or icy, or it's just plain cold outside, you'll have to make some adjustments to your normal routine. Naturally, this includes being bundled up when you go out. Unfortunately, some people don't realize how important it is to stay warm during the winter months. Just remembering simple tasks such as grabbing a jacket and gloves can help prevent conditions like frostbite or hypothermia. Staying warm not only keeps you comfortable when you're going about your day, but it can also help prevent injuries. This is especially true for workout warriors who continue exercising outside during the winter months. Rather than staying inside and avoiding the cold, why not try to learn more ways to adapt to the change in weather? At 
Farmingdale Physical Therapy East
, our physical therapists are available to help educate you on ways to prevent injuries throughout the winter, along with helping to treat current injuries you may already have. If you're looking for physical therapy near Bethpage, then Farmingdale PTE is somewhere you need to look into!
Common Myths About Dressing For Winter:
When preparing for colder weather, it's easy to confuse the facts with common myths people believe to be true. Being misinformed could, unfortunately, lead to the development of sickness or injury. Fortunately, you can make an appointment for physical therapy near Bethpage to help get yourself treatment. Before you go out and get a brand new wardrobe, check out some of the common myths people believe about dressing warmly:
If you dress warmly, you won't get a cold, the flu, or a virus.

You lose the most body heat through your head.

Dress in layers to stay warm.

Sometimes one well-made item of clothing can be warmer then layering up!
What To Wear In The Cold Weather:
If you're someone who spends a lot of time outside, it's important to be prepared when the weather cools down. Especially if you're lookings to stay active, it's essential to have the right gear when you're out in the cold. A physical therapy near Bethpage may suggest the following if you're planning on spending more time outside this winter:
Decide whether you need a jacket, fleece, or windbreaker.

Wearing thin layers can be more beneficial than a heavy jacket.

Don't forget gloves!

Keep your feet warm with well-made shoes.

Make sure the pants you wear are insulated.
Attending physical therapy near Bethpage can teach you the little things that can help you stay warm and healthy over the winter. Whether that includes ways to continue exercising outside or helping prevent future injuries. At Farmingdale Physical Therapy East we offer a variety of services asides from physical therapy, like treating orthopedic conditions, neurological conditions, sports injuries, and work injuries. Check out our website to learn more about how we aim to improve the health of our patients at every appointment.
For those looking to expedite the process, direct access for physical therapy can be an essential tool for your recovery. Direct access gives patients the ability to seek physical therapy, without the need for a referral from a doctor or another healthcare practitioner. For more information regarding direct access, contact Farmingdale Physical Therapy East today!
About Us
Welcome- Physical Therapy Near Bethpage
Farmingdale Physical Therapy East was founded by John Dugan, PT, OCS, NCS, GCS, a lifelong resident of Farmingdale. John is certified as an Advanced Hip Clinician Specialist by the Hospital for Special Surgery Rehabilitation Network. He has assembled an experienced, well trained and talented staff with a strong desire to be of service. The staff exhibits three core concepts: excellence, ethics and advocacy. These are the benchmarks and goals that drive Farmingdale Physical Therapy.
Our Mission
The mission of Farmingdale Physical Therapy East is to improve the health of our patients through state-of-the-art physical therapy and rehabilitation services.
We also strive to improve our patients' quality of life and increase their capacity to achieve career goals through the relief of pain and the restoration of physical function.
Our staff believes that an atmosphere of clinical excellence, patient advocacy, and ethical forthright business practices provides the optimal framework for this mission to manifest in the lives of our patients.
Excellence, Ethics & Advocacy
The qualified and caring staff at Farmingdale Physical Therapy near Bethpage exhibit three core concepts: excellence, ethics and advocacy. these are the benchmarks and goals of what we are.
So just how do we reflect these commitment. There are a number of ways.
You can see it in our total commitment to serving our patients. or you can see it in the trusted expertise of our highly trained staff; a trust that doesn't happen overnight, but takes years to cultivate and nurture.
Or, if you wish, you can simply feel it in the way that we've gone about our business; serving each patient with trust, focus, compassion, care, and expertise that simply sets us apart.
If you have suffered a winter-related injury and are searching for physical therapy near Bethpage, contact Farmingdale Physical Therapy East today.