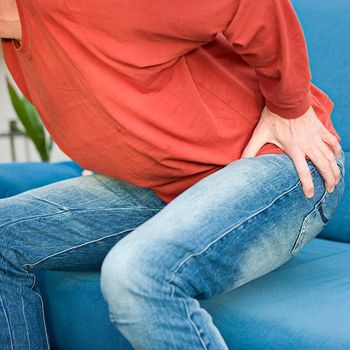 Are your knees and hips feeling achy, stiff, or painful? Have you been noticing joint discomfort when moving around or standing? While hip and knee pain can keep you from wanting to move, they can quickly become tight and lock up if you don't keep them strong. Physical therapy in Farmingdale, NY at Farmingdale Physical Therapy East can help you improve strength in your hips and knees and prevent pain! Continue reading to learn more!
Physical Therapy in Farmingdale, NY
Your joint strength is critical to your overall health, especially as you age. Keeping these areas flexible and strong makes it possible for you to perform several of life's daily functions and stay active. The hips work best when the muscles supporting the area are strong and allow for appropriate mobility. Improving your hip and knee strength also relieves pressure and wear and tear on your hips and knees. If you're struggling with limited mobility and pain, physical therapy in Farmingdale, NY may be able to help. At Farmingdale Physical Therapy East, our experts can help you find more strength, ease, and confidence in your daily life. Here are some of the benefits you can experience with our physical therapy team:
Improved Range of Motion and Strength – Increasing the mobility and strength of the tissues surrounding your joints will help you move and feel better. Physical therapy can help you strengthen your hips and knees and improve your functional ability.
Improved Joint Health – When visiting a physical therapist for knee or hip pain, they will use several techniques to promote healing and circulation within the joints. Manual therapies can help reduce pain and improve your joint alignment and health!
Easier Movement – Therapeutic exercises are among the best ways to manage hip and knee pain. Our physical therapists can help you find safe and practical exercises that suit your unique goals and lifestyle.
Contact Us
If you're tired of hip or knee pain holding you back, Farmingdale Physical Therapy East is here to help! Through our targeted physical therapy programs, you can discover how to heal in a safe and healthy way. Be sure to contact our office today to learn more about physical therapy in Farmingdale, NY!