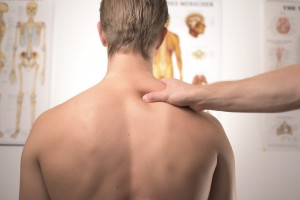 Lupus – Physical Therapy in Farmingdale
Lupus is an autoimmune disease that is the result of your immune system attacking healthy tissues and organs. This can affect several body systems including your skin, kidneys, blood cells, heart, lungs, brain, and joints. Due to the inflammation that it causes in your bodily systems, it is often accompanied by mild to severe pain and discomfort. A physical therapist in Farmingdale at Farmingdale Physical Therapy East can help you to manage your symptoms utilizing a variety of physical therapy techniques.
Symptoms
Symptoms will vary depending on each individual and what body system the disease is affecting. Your symptoms can develop slowly or suddenly and range from mild to severe. The most common symptoms include:
Joint pain, stiffness, and swelling

A butterfly-shaped rash on the face the covers your cheeks

Skin lesions that worsen with sun contact

Shortness of breath

Chest pain

Headaches and loss of memory

Fatigue
How We Can Help
A physical therapist in Farmingdale can provide you with physical therapy. Physical therapy can help relieve pain, regain your strength, improve your joint mobility and stiffness. Our goal is to give you skilled, hands-on care from beginning to end with a personalized treatment. We offer a variety of services which include:
Electrotherapy – This includes the use of electrical energy to heal the body as well as using hot and cold packs to relieve pain and swelling.

Aerobic Exercises – This is used to combat the fatigue that is accompanied with lupus. A physical therapist in Farmingdale can help you increase your aerobic capacity by assisting you with these exercises.

Manual Therapy – A physical therapist will manually work to reduce joint stiffness and pain, which in turn will also help to increase your range of motion.

Strengthening Exercises – By performing these exercises, it will help to improve range of motion as well as ease muscle pain and stiffness.

Heat therapy – This can be a good option for managing pain because heat therapy can relax joints.

Therapeutic Ultrasound- This tool will be used to reduce any swelling that you are dealing with as well as being able to alleviate pain.
A physical therapist in Farmingdale can help you live a better life with quality care. Make an appointment with us today to get started!