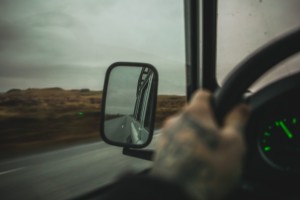 Physical Therapy for Whiplash Treatment 
Your neck is comprised of soft tissues, ligaments, and muscles– it is not uncommon to experience occasional discomfort. However, if you undergo direct trauma or injury, you may be subject to additional complications. Trauma causing neck sprain or strain can be considered whiplash. Whiplash derives from immediate and abrupt neck motion, often experienced in car accidents. Physical therapy is one of the most popular ways people treat whiplash symptoms. It's crucial to seek treatment as soon as possible, as conditions can worsen over time. Farmingdale Physical Therapy East provides services to patients that suffer such neck injuries. It is crucial that whiplash does not go untreated; physical Therapy near Bethpage can help you get started on a speedy recovery.
What Is Whiplash?
Your neck is comprised of multiple ligaments, muscles, nerve joints, and discs. Whiplash includes a variety of symptoms that categorize such neck injuries and strains. Symptoms include:
Neck stiffness, tightness, and discomfort

Dizziness and headaches at the base of the head

Shoulder pain in and between the shoulder blades

Lower back pain

Numbness or discomfort in the hand or arm

Tenderness and difficulty turning head

Fatigue and irritability
Symptoms are prone to intensify over time. If you are experiencing such complications, seek out  Physical Therapy near Bethpage for immediate professional care.
How can Farmingdale Physical Therapy East Help?

Farmingdale Physical Therapy East wants to help get you well and on the way to recovery. Effects of whiplash can become debilitating and long-lasting; seeking professional care can prevent additional symptoms. Even if symptoms do not initially appear, they can quickly intensify over time. If you or someone you know has recently been in a car accident or has experienced neck trauma, looking into physical Therapy near Bethpage can help. The team at Farmingdale Physical Therapy East utilizes both passive and active treatments to soothe and release the restricted neck muscles. Some treatments include:
Manual massage therapy to directly address inflamed muscles

Promoting blood flow using hot and cold packs

Electrical stimulation treatment

Ultrasounds

Tips and exercises to regain function and reduce spasms
Seeking treatment for whiplash is crucial. Physical therapy is extremely effective in reducing symptoms and relieving discomfort. Farmingdale Physical Therapy East's specialized and experienced team will get you on track for a speedy recovery. Our specialists will provide you with a unique recuperation plan. Do not suffer through additional and unnecessary pain and discomfort! Contact us today and book an appointment for a speedy recovery!