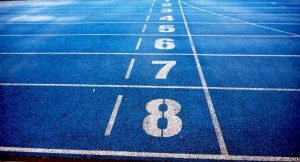 At Farmingdale PT East, our staff is dedicated to improving the physical health of each patient. There are many benefits to keeping active such as improving your overall health, increasing your energy levels, and boosting your mood. As we're transitioning into the winter months, we know it may become more difficult for our patients who love running outdoors but aren't sure how to prepare for the cooler weather. At Farmingdale PT East, our team can help you train for improved cold weather running.
Here are five tips to help transition your running habits into cold weather:
1.Gear up
Picking the right apparel for a winter run can be difficult, but having the right gear will make your run much more enjoyable. Layering with synthetic and weatherproof materials will be key in surviving winter runs. As a rule of thumb, dress as if it is 15 – 20 degrees warmer than the actual temperature. Once you are a few minutes into your run, you will really start to warm up, avoiding the need to shed off unnecessary layers. Stock up on wool socks that will absorb moisture and prevent blisters from forming.
2. Protect your skin
Any skin that's uncovered should be protected with a physical sunscreen. Physical sunscreen will provide protection against both UVB and UVA rays and keep you protected longer- eliminating the need to pack another item on your trip. You also might find yourself taking more frequent trips to the bathroom during colder weather – making it important to drink plenty of water to prevent dehydration. Drinking water will also help keep skin healthy and hydrated, preventing skin from drying. For further help, vaseline can also be used to preventing chapped noses, lips, chaffing, windburn and frostbite.
3. Warm up
Do you feel that your joints are aching more during your winter runs? You're not alone. Many runners experience joint stiffness and shin splints during winter runs. Joints tend to become more vulnerable during cooler months – making it a good idea to give our joints a little more TLC before a run. Try dynamic stretching for ten minutes before a run. If you are still experiencing consistent symptoms of joint pain and are looking for physical therapy in the Farmingdale area, please make a visit and let us know about any pain you are experiencing
4. Keep safe
Stay safe on the road by running against traffic so you are able to pay attention to what drivers are doing. Because the days get shorter during the winter months, consider adding reflective gear to your activewear wardrobe. It's also worth investing in running shoes for winter such as Yaktrax to prevent injury caused by slipping in snow or rain.
5. Post-run
Lastly, sweaty clothes should be taken off immediately after returning from a run. Changing into dry clothes will help to bring your body temperature back up.
We hope these tips help newer runners and experienced runners alike feel motivated to get out and experience how breathtaking running in the winter could be. If you have any concerns you want to address before getting started and are looking for physical therapy in Farmingdale, contact us and make an appointment today!